STUDIO MARIANNE GUÉLY & THE ART OF PACKAGING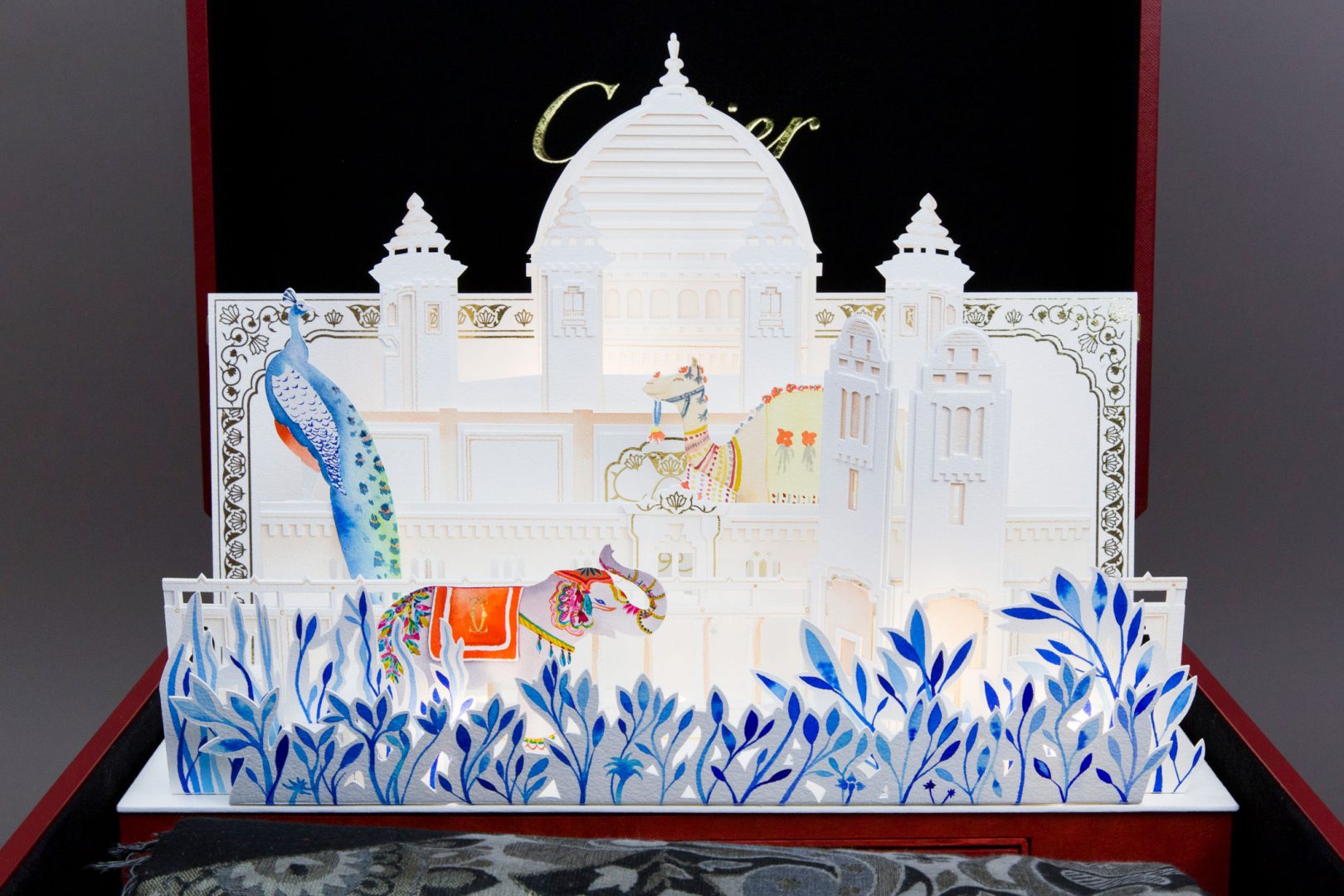 Gifting is an art, but also a gamble: it involves anticipating someone else's desires and, in a single gesture, revealing just a little of the importance we attach to a relationship.
To assist brands in this delicate task, Studio Marianne Guély channels all its inspiration and know-how together with its expertise in industrial design to create exceptional gift packaging for your valued customers and partners, spectacular invitations for your events, and unique creations for those special moments that forge the connection between a brand and its enthusiasts.
What we do is more than just packaging. The artists and craftsmen and craftswomen of the Studio create sensitive, poetic works, designed exclusively for your brand, enhancing the narrative, and enriching the recipient's experience of your gift, wether it is for a privileged few or industrial scale production. Objets de désir et de collection, cadeau dans le cadeau, nous concevons nos réalisations comme un décor de théâtre qui vient installer l'atmosphère propice à l'art d'offrir. 
Notre matériau de prédilection, le papier, exprime toute sa fabuleuse versatilité dans cet exercice ; plié, découpé, sculpté, teint, peint, embossé, ajouré, doré… les possibilités d'animer cette peau au toucher si particulier sont infinies.


To ensure a result that aligns with both your expectations and our creative vision, Studio Marianne Guély collaborates with top craftsmen manufacturers, overseeing and directing each step of the project, producing a finished object that conveys to its recipient the utmost care and the attention you dedicate to them.