THE PRESS IS TALKING ABOUT US…

THE WEEK FASHION MAGAZINE
Spontaneous creation of paper flowers during the photoshoot "Tribute to Karl Lagerfeld" – Vogue China May 2019
Decor: Studio Marianne Guély – Agency: louis2paris – Photo: Camilla Studio Akrans – Stylist: Daniela Paudice – Florist: Fabien Joly – Make-up artist: Wendy Rowe – Hairdresser: Odile Gilbert – Model: Claudia Schiffer , Sasha Pivovarova, Grace Elizabeth
Hôtel de Rothschild, Paris – March 2019
THE WEEK FASHION MAGAZINE
The Week Fashion is a Luxury supplement to THE WEEK magazine. An exclusive access to fashion designers, jewellery and travel...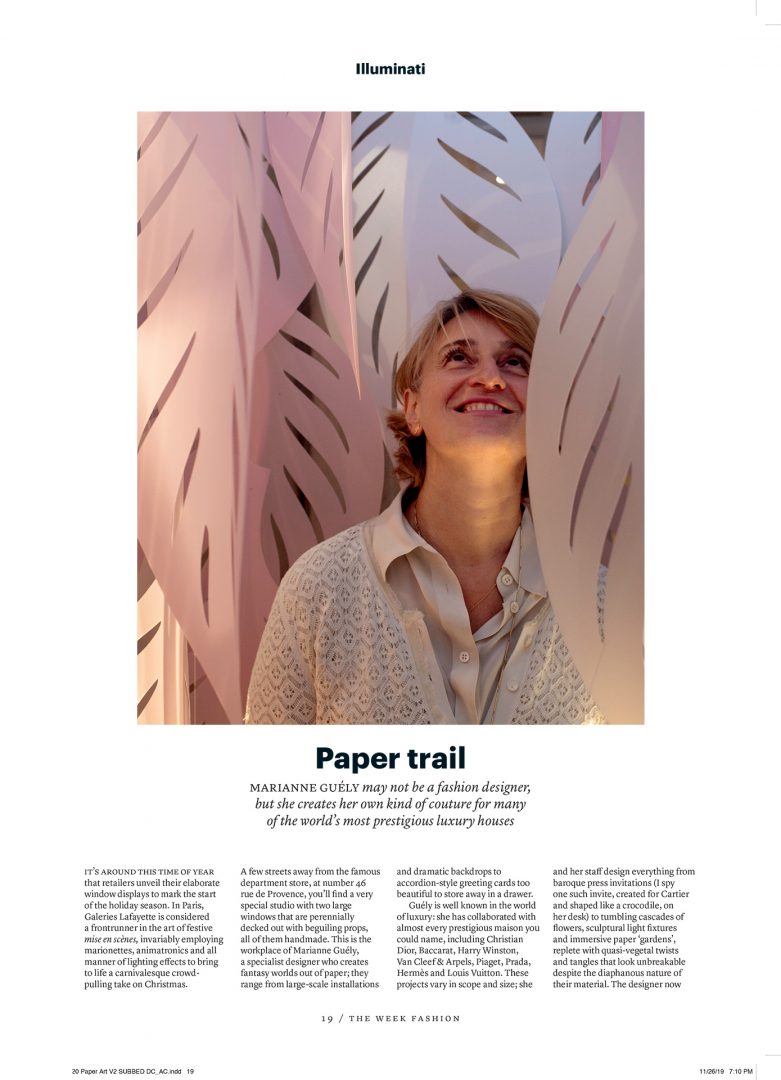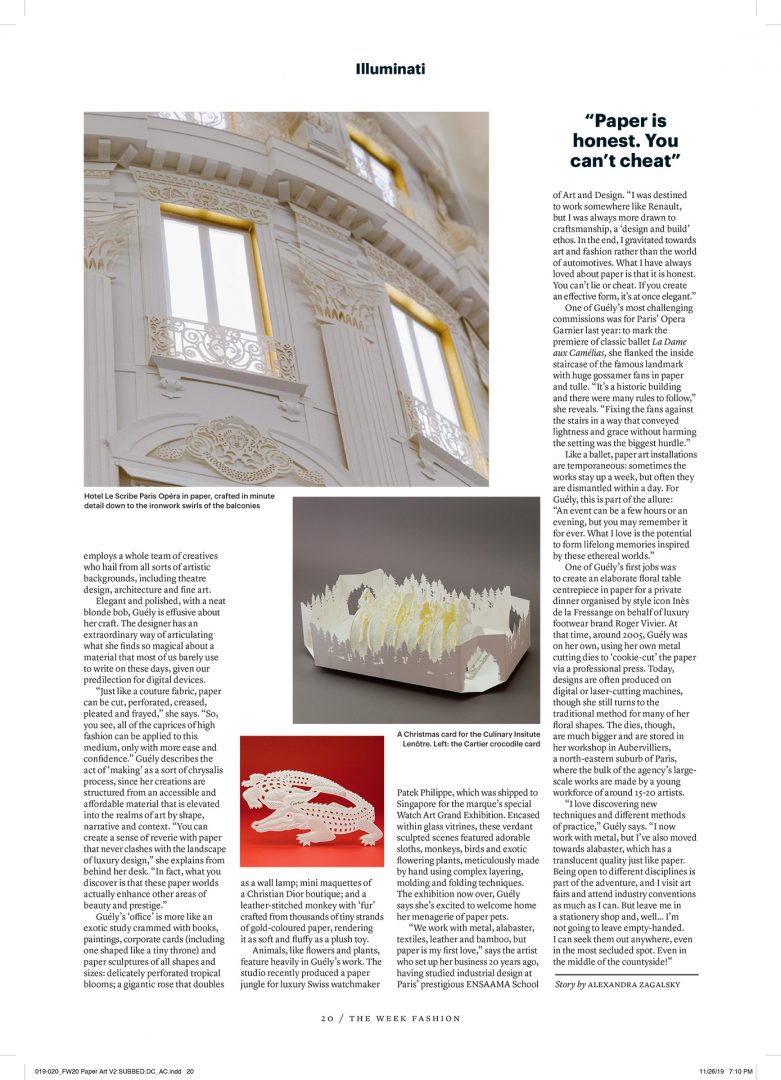 FASHION INSIDERS
BY HANTANG CULTURE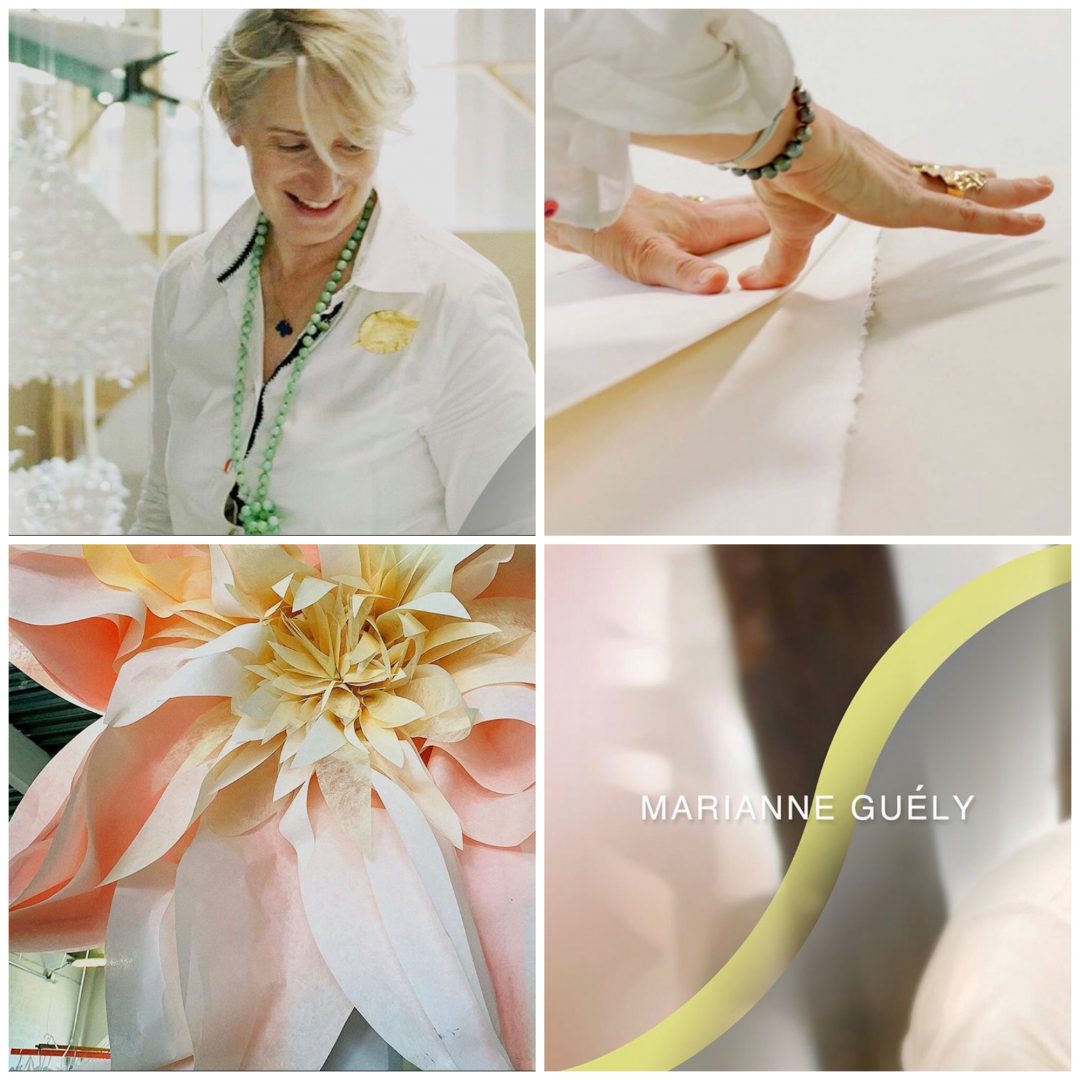 Produced by Hantang Culture, Fashion Insiders is a series of short films portraying key figures in the fashion world. The program takes a cinematic approach to present their insights, experiences, inspirations and personalities, aiming to inspire people in and outside the fashion industry.
Marianne Guély in Live for Fashion Insiders / Hantang Culture – in Chinese airports and on board in Airfrance International flights dans les aéroports Chine et Vol Internationaux Airfrance
France-based industry magazine specializing in luxury- goods packaging and design: fragrance & cosmetics, wine & spirits, fine foods
LUXURY DEFINED
BY CHRISTIE'S INTERNATIONAL REAL ESTATE
Supported by the esteemed art business, Christie's International Real Estate is a global network offering exclusive home and luxury real estate services to buyers and sellers worldwide.