Mathilde Laurent « nez » chez Cartier depuis 15 ans a créé notamment les jus célèbres Baiser Volé ou Les Heures.
Avec le Studio artistique de Marianne Guély, elle a transformé la façon d'aborder un parfum avec une mouillette à sprayer en papier. 
Les deux créatives partagent le potentiel d'une matière naturelle et durable.  
The Week Fashion is a Luxury supplement to THE WEEK magazine. An exclusive access to fashion designers, jewellery and travel...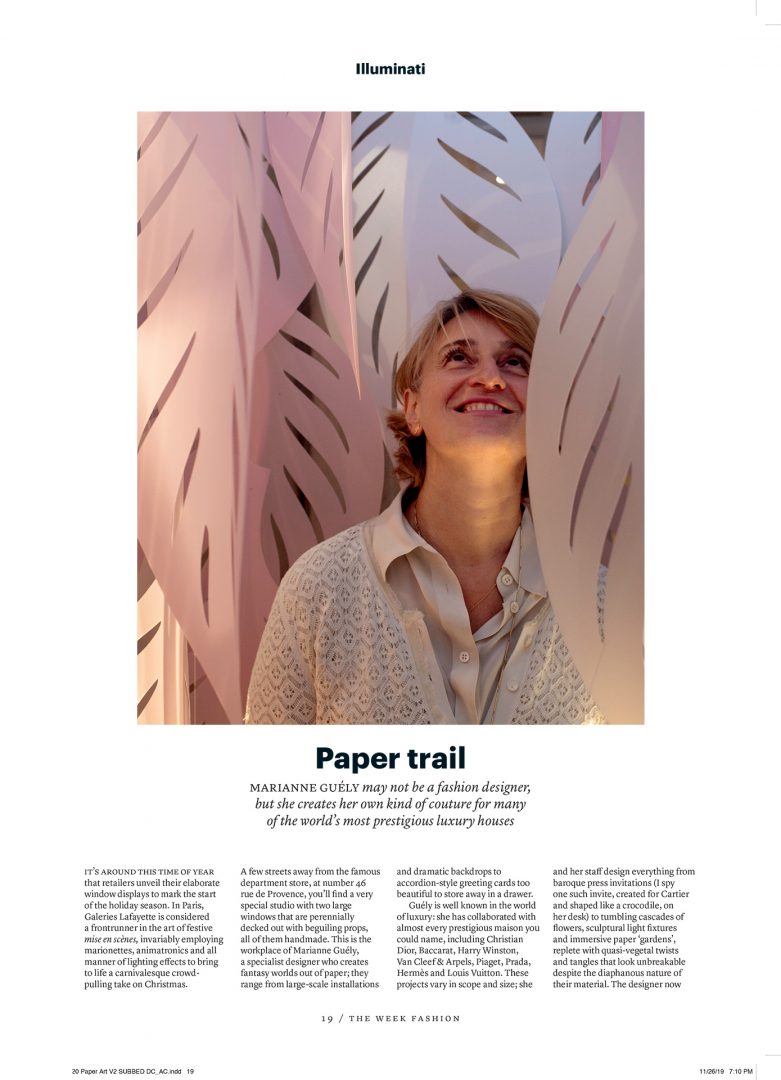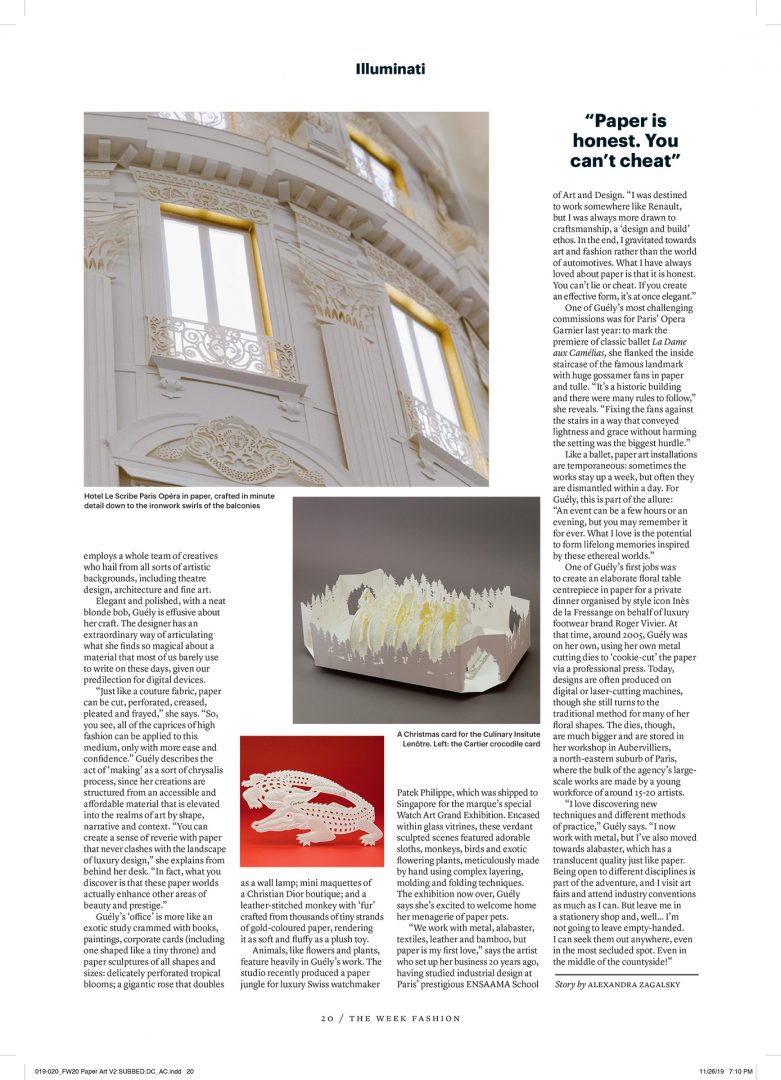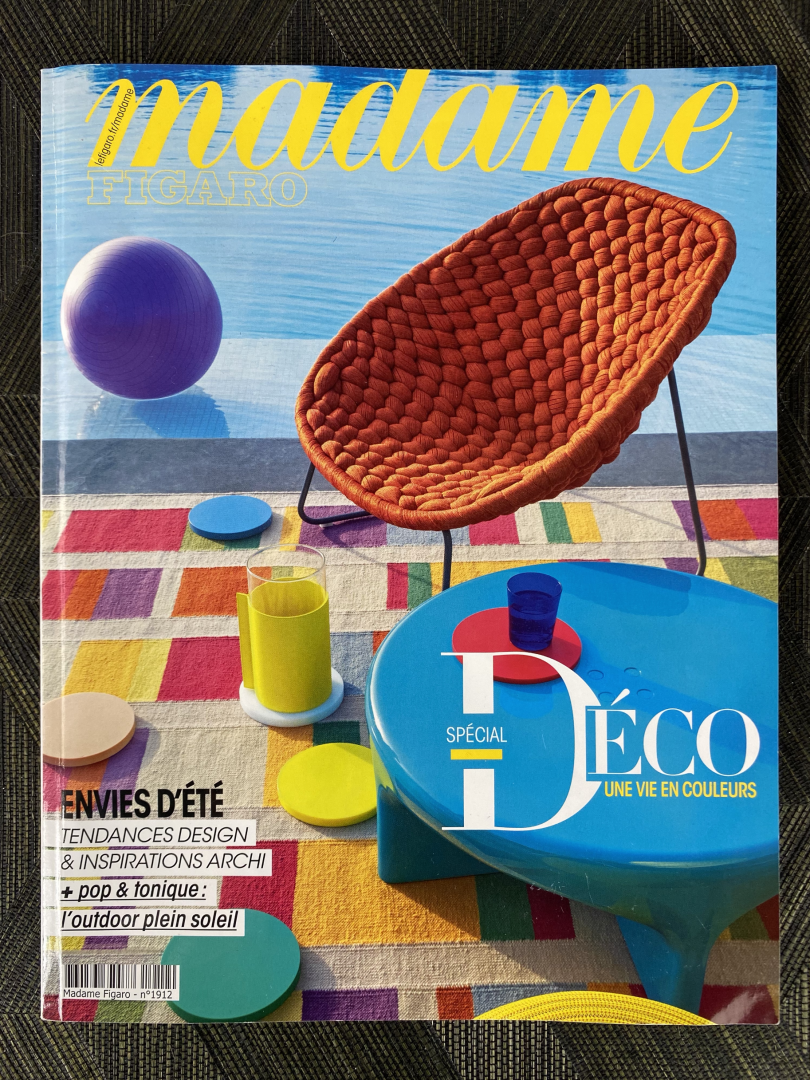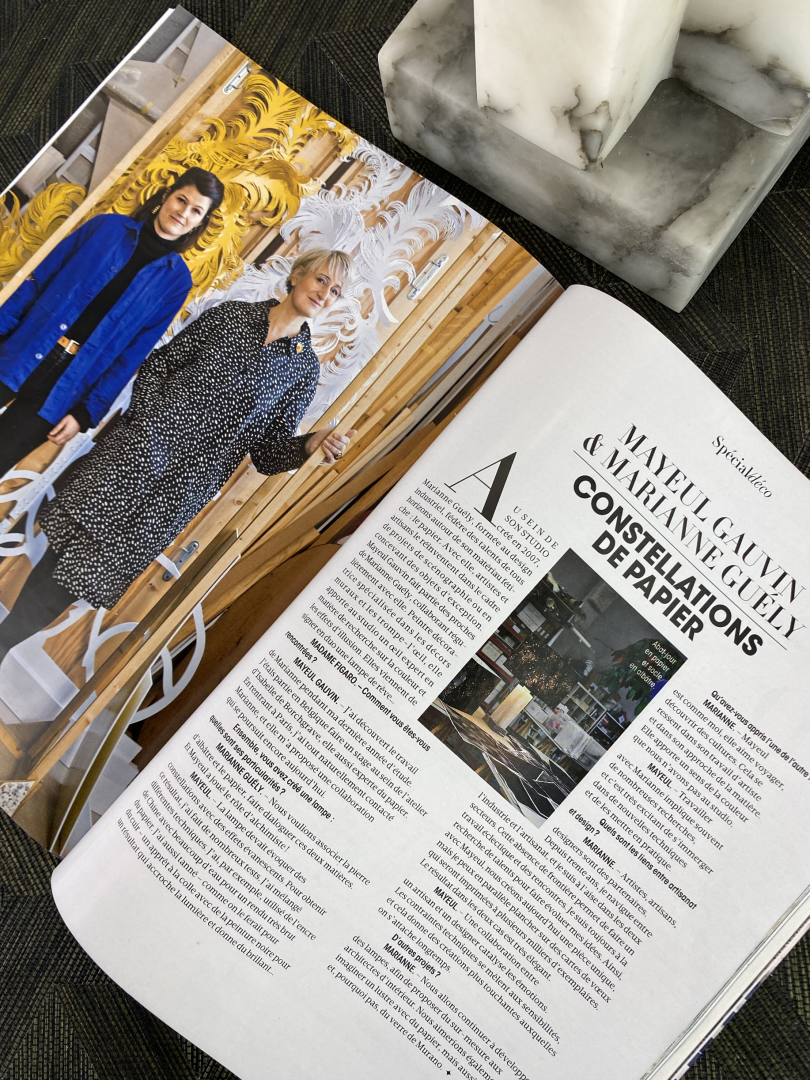 Un grand merci à Marie-Sophie N'diaye et au photographe Louis Teran pour ce bel article Madame Figaro mettant en avant notre toute nouvelle édition de luminaires d'exception, la collection "Constellation", alliant la pierre, l'albâtre et le papier.
THE WEEK FASHION NEW YORK
FASHION INSIDERS
BY HANTANG CULTURE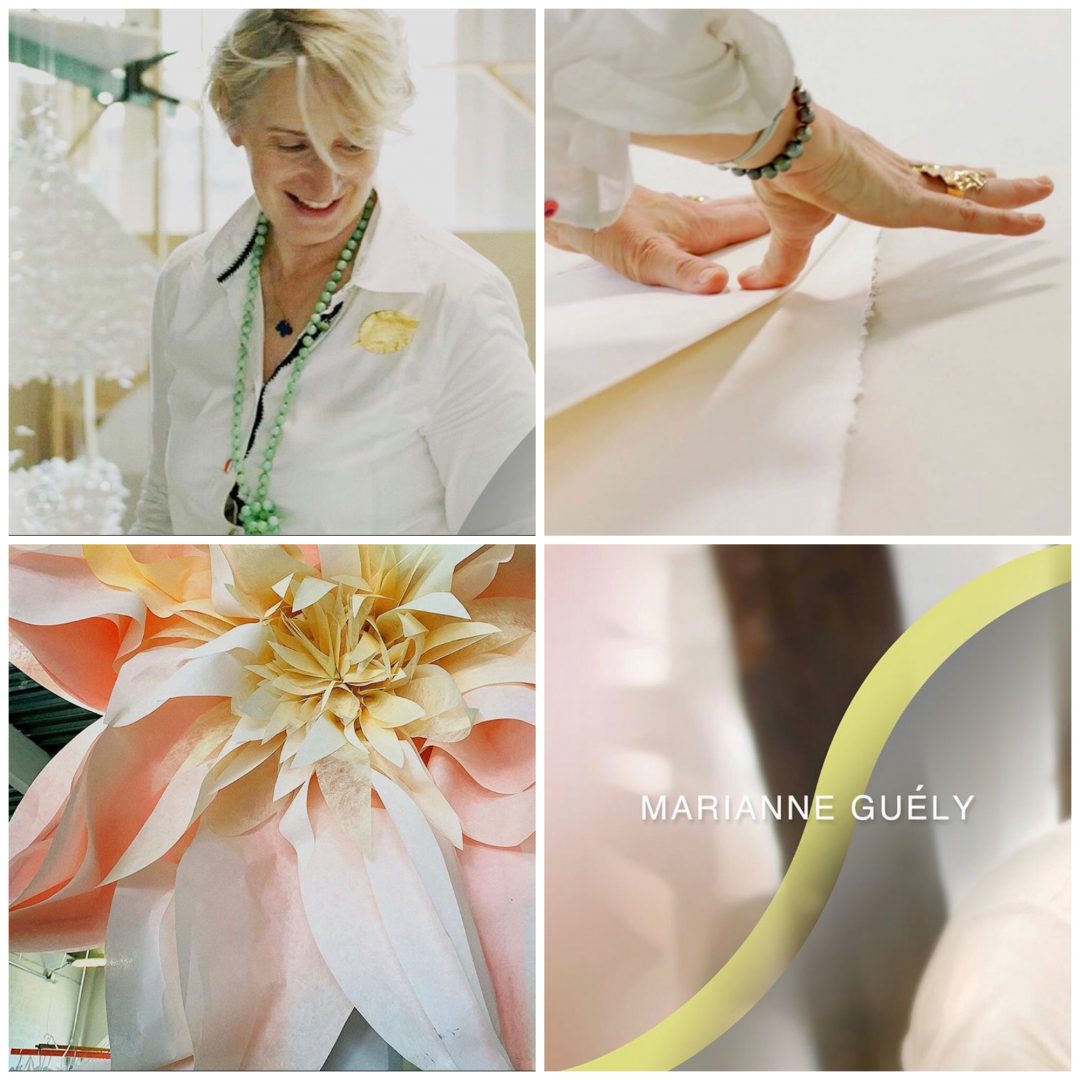 Produced by Hantang Culture, Fashion Insiders is a series of short films portraying key figures in the fashion world. The program takes a cinematic approach to present their insights, experiences, inspirations and personalities, aiming to inspire people in and outside the fashion industry.
Marianne Guély in Live for Fashion Insiders / Hantang Culture – in Chinese airports and on board in Airfrance International flights dans les aéroports Chine et Vol Internationaux Airfrance
France-based bilingual (French/English) industry magazine specializing in luxury- goods packaging and design: fragrance & cosmetics, wine & spirits, fine foods
LUXURY DEFINED
BY CHRISTIE'S INTERNATIONAL REAL ESTATE
Supported by the esteemed art business, Christie's International Real Estate is a global network offering exclusive home and luxury real estate services to buyers and sellers worldwide.